Description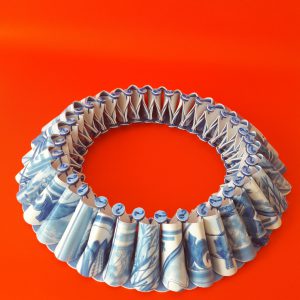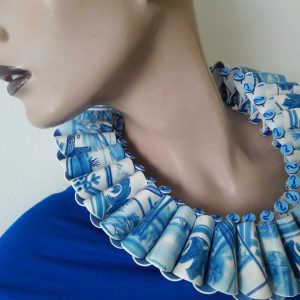 Delft blue statement necklace .
material: delftblueprinted pvc + white leatherette
height : 3,5 cm
diameter: inside 18 cm outside 30 cm
weight: 200 gr
The necklace is flexible and you can play with it how to wear it.
The ingenious construction is a method that you see in many designs of Jeanet Metselaar.
The at first sight tough materials become by construction flexible and strechable.
When you dont wear the necklace you can see it as an art-object.
If you need advice dont hesitate to ask and send a mail to info@jeanetmetselaar.com.
You can visit my Studio by appointment.