Beschrijving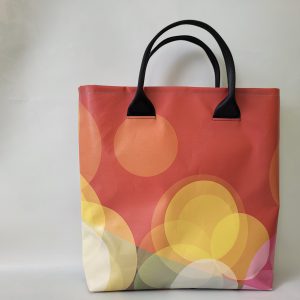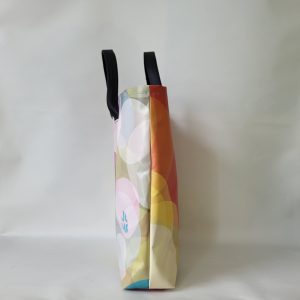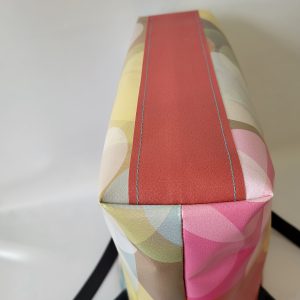 unieke tassen made from recycled theatre banners.
The banners have been used at Grand Theater Groningen to announce theatre performances and music events.
A waste to throw away and still beautiful enough to make something unique out of it.
Material: PVC = strong material, splash-proof and easy to clean.
Unique: Every bag is different. It is not possible to make 2 exactly the same ones.
Size: 40 x 35 x 8 cm
The dimensions vary a little per bag.
Colors : red + multicolor
Workingmethod:
First, the banners are cleaned thoroughly. After that, beautiful pieces are carefully selected for a bag.
Everything is cut to size and then the bag can be put together.
The handles (black) are made from used car belts.
The material is soft and comfortable to wear and super strong.
The bag has always 2 different sides that match nicely
The inside is white and has no side pockets.
It has an extra strong bottom.
Sustainability:
Recycling, old banners and used belts from scrap cars from local companies.
Handmade, handcraft
Donation:
Good to know, from each bag I donate an amount to the UMCG Kanker Research Fonds